TMILL is one of the largest private sector rail operators in India [Non-container cargo movement], operating rakes in steel category under Special Freight Train Operator [SFTO] Policy of Indian Railways.
We are the first company in India to operate new design BFNSM rakes which can carry approximately 4000 MT of steel products. It is actively collaborating with stakeholders in exploring design for 25T axle load wagons for Dedicated Freight Corridors.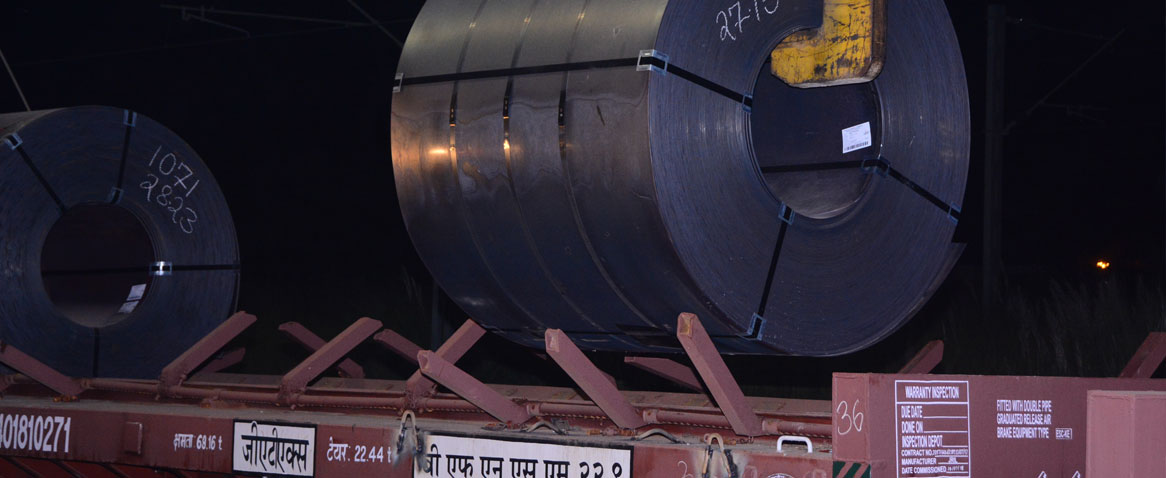 We are also exploring induction of General Purpose Rakes [GPW] under GPW Investment Scheme of Indian Railways for movement of raw material for steel plants.
For the private rakes under SFTO scheme, we offer comprehensive solution including all zonal and Railway Board approvals, rail safety for new design rakes, rake induction in time bound manner and operating rakes even on congested routes with pre-agreed service level agreements.