At TMILL, our CSR activities are designed to promote sustainable and equitable development so as to improve the quality of life of people in the communities in and around the geographies we operate in. Our focus is on improving the quality of life amongst socially and economically back communities, providing preventive health care and sanitation, making available safe drinking water, ensuring environmental sustainability and promoting education and employment enhancing vocational skills.
Glimpse of our CSR Initiatives
Support to COVID 19 warriors
Disinfectant spray, thermal scanner, spray machines handed over to Chairman, Haldia Municipality
2000 pieces N95 masks handed over to District magistrate Purba Medinipur
2000 pieces N95 masks handed over to SP Purba Medinipur
3000 pieces N95 masks handed over to Haldia municipality
3000 pieces N95 masks handed over to KOPT Hospital
N95 masks being handed over to Chief Secretary Govt. of Odhisa, 25000 pieces were delivered to the Odisha govt for distribution to hospitals and front line COVID specific health and security workers.
EducationEducation
Evening coaching classes in English, Mathematics and Science are conducted for 125 slum children at Don Bosco School in Mirpara, Howrah.
Coaching support for 60 children between the age group of 6 to 14 from the slums of Dhobitalab Ward # 68 near Tangra through CINI, Kolkata.
Sponsorship of bright and meritorious SC/ST candidate's higher studies at Foundation of Academic Excellence, New Delhi year on year since 2013.
Education support for children in remission from cancer through SICW Kolkata.
Education support for children at Higher Secondary Level and College Level through SICW Kolkata.
Education support to children requiring special care at School of Hope Jamshedpur.
Education support including boarding and lodging of 600 orphan children at Ramakrishna Mission Rahara.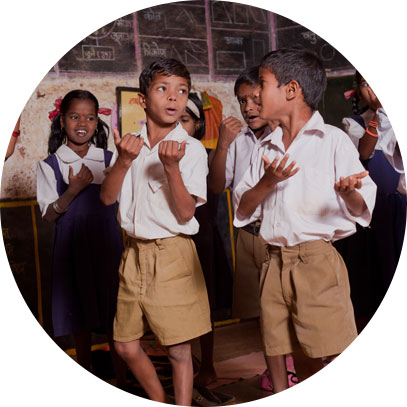 Skill Development & Employability Training
Around 275 poor tribal women have been trained in Incense Stick Making, Tailoring, Embroidery and Batique Painting at Ramakrishna Mission Narendrapur.
Skilling of 180 poor women and teenage girls at Kheyadaha village in West Bengal in Katha Stich work under the guidance of Mrs. Neelanjana Ghose.
More than 60 youth from marginalised community have been trained in Welding / Household Electrical Wiring at Don Bosco Technical Training School Liluah.
Skill training of 10 deserving orphan children in Refrigeration & Air Conditioning Technician Diploma at George Telegraph Institute Haldia year on year since 2015.
Skilling of 30 poor SC/ST candidates in Food Production and Food & Beverage Management at TSSDS Gopalpur.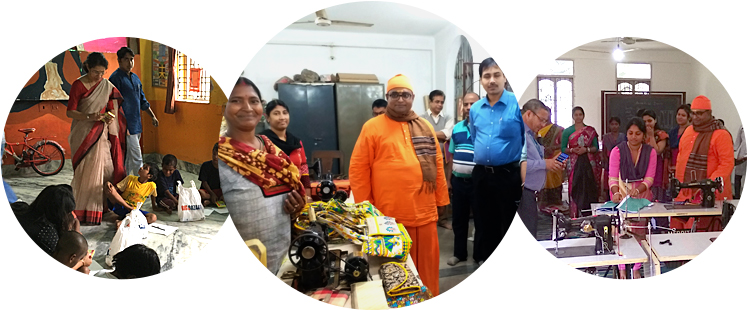 Infrastructure Development
Installation of deep bore well with submersible pump, overhead storage tanks and RO + UV Water Purifier at Women's and Child ward of Haldia Sub Divisional Hospital.
Construction of dormitory for old age home and dining cum kitchen area for orphan's at Nibedita Ashram, Patalipank, Odisha
Construction of Sneho Neer Phase - I & II homes for women at Gandhi Ashram in Haldia.
Ambulance for children requiring special care at Haldia Samaj Kalyan Parishad.
Solar Backup Power Grid and Water & Sanitation facilities at Khela Ghar Badu, West Bengal.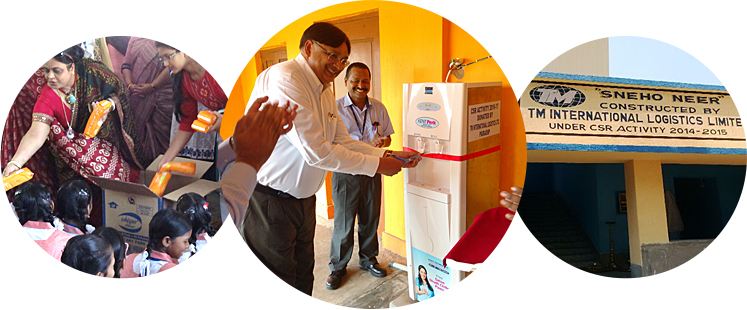 Health
Adopt a mother and save her child 1000 day programme for 15 pregnant mothers in Falta district, West Bengal each year on year basis since 2013 in partnership with CINI, Kolkata.
Construction of Rehabilitation Centre for differently abled persons at Nimtouri Tamluk Unayan Samity.
Construction of Nest In Modular toilets at Barbajitpur Balika Vidyalaya, Shruti School for Deaf and Dumb Children, Manoharpur High School, Barghasipur High School and Debhog Shyamcharan Milan Vidyapeth.
Providing smokeless chula, Tata Swatch water purifiers and complete electrification work for 8 anganwadi schools in and around Haldia.
Providing water purifier cum cooler at Paradip Railway station, Nibedita Ashram, Patalipank, Saraswati Sishu Vidhya Mandir School, NAC Govt, Girls High School and Birsa Munda School at Paradip, Odisha.
Providing 604 poor fishermen family households with Tata Swatch Water purifier systems at Dhamra.