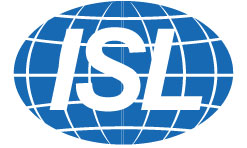 We offer shipping services through our wholly owned subsidiary International Shipping & Logistics (ISL) FZE, UAE, with focus on dry bulk and break bulk cargo; including fertilisers, clinker, coal, iron ore, limestone, steel, grain, logs, minerals, automobiles, and containers. ISL operates a wide range of ships from 10 Kilo Tons - 120 Kilo Tons DWT capacity. The Company does short/ medium term charter of vessels.
Our diverse customer base includes traders, manufacturers, mine owners and end users. It is involved in worldwide trading with major thrust areas being east of the Suez. Major trading routes are Persian Gulf-India, India-Far East, South East Asia-India and Indian coastal business. With its strong position in various geographies, we has access to wide spectrum of customers in various countries.
We strive to deliver service of high standards by focusing on quality, safety, flexibility and reliability.
We have a dynamic team of professionals, constantly striving to provide innovative shipping solutions to its customers across the globe. The Company fosters strong operating/ post fixtures and legal teams with Master Mariners and Maritime consultants to effectively execute business.